What to Expect from Blue Water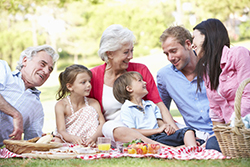 Our Professional Management provides a custom-tailored investment portfolio and personalized ongoing fiduciary service. Both are based on your individual goals, needs and comfort level.
Implementation
After we've agreed on your portfolio's design and investment selection, we implement the Target Portfolio in a cost- and tax-efficient manner.
Consolidate accounts
Identify tax consequences of recommended sales, hold positions over the client's tax tolerance
Hold other existing positions if they are suitable and fit into the target allocation
Sell identified investments and purchase our recommended investments
Management
We continue to use our ACTION plan in the management of your portfolio.
Asset Allocation
Rebalance the stock-bond ratio to the Target Portfolio based on certain tolerances
Rebalance individual asset classes to the Target Portfolio based on certain tolerances
Adjust the Target Portfolio based on certain market movement tolerances, portfolio value tolerances, timelines and updated goals
Update the Target Portfolio based on new research and investment products
Costs
Monitor fund costs and trading costs to ensure efficiency
Taxes
Review current tax exposure (taxable income, capital gains) of the portfolio vs. your tax tolerance
Review taxable accounts for tax-deductible losses
Update asset location as needed
Take advantage of tax-deferred and tax-free accounts when possible
Inflows
Review contributions to make sure you're hitting your savings goals in the Retirement Plan
Use contributions to rebalance to the Target Portfolio
Use contributions to shift the Target Portfolio over time
Use strategies for adding larger contributions (from stock options, inheritance, etc.) to the portfolio
Outflows
Review retirement income distributions vs. our Retirement Plan, and for withdrawal rate sustainability
Review our Portfolio Withdrawal Buffer (CD / bond ladder) to ensure adequate cash (not too much or too little)
Adjust distributions as necessary
Review and complete RMDs (required minimum distributions)
Manage taxes / withholdings on withdrawals
Use distributions to rebalance to the Target Portfolio
Nerves
Provide long-term guidance and perspective
Listen and provide short-term support (proactively check in with you regarding the markets and how you are feeling)
Provide advisory letters that discuss the markets and other news
Periodic reviews and performance reports to keep you updated
Other
We provide a client portal where you can review your accounts, allocation, investments and performance. You can also access reports (year-end tax reports, etc.) we've posted there.
We also assist in account maintenance like updating account beneficiaries, changing title of an account, funding IRAs, etc.
For those who have completed a financial plan, we provide online access to the plan. We will periodically update the plan through in-person meetings and/or web conferences.
We are available for questions or concerns regarding your investment portfolio and financial plan.