Cary, North Carolina Financial Advisor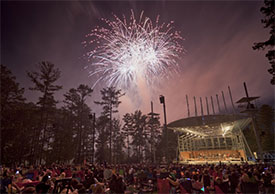 If you're looking for one of the best financial advisors for Cary, North Carolina, consider Blue Water Capital Management, LLC. We are an independent, fee-only financial advisory firm with over 20 years of experience.
Cary is a top-ranked city, not only in North Carolina, but the entire country. Their vision and planning is impressive, especially with all the growth in the area. We love all the greenways and parks that Cary has to offer.
When you're not taking advantage of Cary's recreational activities and it's time to think about your retirement, investments, and other financial concerns, look no further than Blue Water Capital Management, LLC. We specialize in financial planning, retirement planning, and investments.
Blue Water Capital Management, LLC does not work on commissions or any kickbacks. We work as a fiduciary, meaning, we work in your best interests. We are also often less expensive than advisors who work for the large brokerage firms. See how we can help you by reviewing our website. Here are some quick links:
Blue Water Capital Management, LLC – providing retirement planning and retirement income strategies to Cary and the surrounding communities.
Phone: 919-589-2528