Portfolio: Foundation / Base Portfolio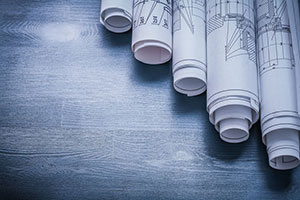 Research drives the principles behind Blue Water's investment philosophy; and serves as the foundation of our portfolio design. One of the key components of our portfolio design that comes out of this research is called factor investing.
Factor Investing
Factor investing is a strategy that targets specific drivers of return (called factors). These factors are well-researched "tendencies" in the market. There are no guarantees in investing, but factors can help give you better odds.
Stocks, in general, are the primary driver of investment returns. Here are the four stock factors that we use in our design.
Stocks: Over time, stocks tend to outperform bonds.
Size: Over time, small-cap stocks tend to outperform large-cap stocks.
Value: Over time, value stocks tend to outperform growth stocks.
Quality: Over time, companies with higher profitability tend to outperform companies with lower profitability.
Bonds are primarily used for diversification. They will produce some return, but not as much as stocks. We think of bonds as dilution, like water. The more bonds we have in the portfolio, the less volatile it should be. Here are the two bond factors we recognize:
Duration: Over time, longer-term bonds tend to outperform shorter-term bonds.
Credit Quality: Over time, bonds with lower credit quality tend to outperform bonds with higher credit quality.
Notice, we say "over time" in each of our statements. Outperformance won't happen every year. It may not happen over a 3-year or 5-year time period, but over the long-term (which is what we're interested in) these factors tend to provide an advantage.
Base Portfolio Design
Our Base Portfolio design incorporates factor investing with our overall ACTION philosophy.
Extremely diversified, uses advantages of various factors (Asset Allocation)
Low-cost investment options, efficient trading (Cost)
Considers asset location for current and future tax impact (Taxes)
Contributions are used to help keep portfolio balanced (Inflows)
Tax management and rebalancing are integrated into withdrawals(Outflows)
No guarantees, but portfolio is engineered with best practices in mind(Nerves)
This results in a low-cost and tax-efficient, globally diversified, factor-capturing Base Portfolio. Markets will still go up and down, but we find there's less anxiety when someone understands the thought process behind the design of their portfolio.
We build Base Portfolios that range from 20% stocks up to 100% stocks. Some people are content with a Base Portfolio, but many prefer to customize it with one of our numerous options.