Financial Planning Services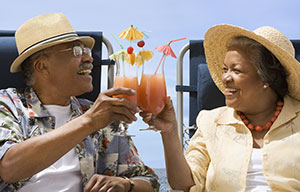 Retirement Planning is our most popular service. It is for people approaching retirement or already in retirement with questions like:
When can I retire?
Will I outlive my money?
Will I be able to keep up with inflation?
What about escalating medical and long-term care costs?
When should I take Social Security or my pension?
What if we see a drop in the market like 2008?
How do I produce retirement income from my portfolio?
How much should I take out of my portfolio each year?
The Retirement Planning service is designed to answer those questions and more. It covers these areas of financial planning:
Financial & Retirement Goals
Goal and lifestyle definition (retirement, education, travel, larger purchases, etc.)
Accumulation and funding strategies
Review and selection of strategies from the Retirement Income Playbook including:

Social security and pension selection options
Portfolio income buffer
Lifetime retirement income

"What If" planning scenarios with various plan testing

Retirement cash flow
Probability analysis (Monte Carlo)
Stress test sensitivity
Withdrawal rate sustainability
Assets & Investments
Investment education and strategy
Portfolio allocation and asset location
Tax considerations
Investment selection
Stock option and RSU planning
Rental real estate
Tax Planning
Review current tax exposure
Current and future tax efficiencies
Cash & Debt Management
Net worth and cash flow
Mortgage and other debt analysis
Emergency and short-term savings
Risk Management
Review the following insurance coverage*:
Estate Planning
Delivery of Service
This service usually consists of two or three meetings. Here's what you can expect:
Preparation
Meeting 1 – initial meeting
You provide completed questionnaire, requested documents, service agreement and payment.
Planning
Meeting 2 - interactive session to assess financial and retirement goal planning and test various "what if" scenarios, review investment portfolio, review all other financial planning areas (insurance, taxes, etc.) and present initial recommendations.
Presentation
Meeting 3 or email/phone – Present and review our final Recommendations Report, which provides specific written recommendations and details out what needs to be completed and when. We can also provide online access to your retirement plan.
Progress
We're available for 21 days past the Presentation Meeting if you have questions about the plan or implementation.
Ongoing clients (Investment Management clients) may contact us anytime for assistance or questions. Ongoing clients can also schedule a Progress Review meeting to review your progress and make any necessary adjustments.
Plan Updates
Over time, life and situations change. You may get a new job, become a grandparent, or decide to move to a different state. It is important to update your financial plan to account for your new life plan. We recommend that you update your plan every 12-15 months, or sooner if a major life event has occurred. Plan Update meetings can either be conducted in-person or via a web conference. Plan updates are charged at an hourly rate and usually take between 2.5 - 4 hours depending on your situation.
Notes
Many times, traditional brokerage firms will provide a "free" financial plan and then recommend the purchase of commission-based mutual funds or annuities to "pay" for their time. We can provide better objective advice for less than the traditional brokers. For example, the cost of our Financial Planning service is less than the sales charge (commission) you might pay on a $75,000 investment into a commission-based investment.
* Blue Water provides a general analysis of your insurance coverage. We look at overall benefits and deductibles and gauge appropriateness and adequacy. Our analysis does not include an in-depth review of each policy's language and limitations. We cannot ensure that you are getting the best insurance coverage for your situation from the best company at the best price. In addition, the review of health insurance is limited to making sure you have coverage prior to Medicare and general guidance on Medicare supplemental insurance (Medigap).