Fuquay-Varina, North Carolina Financial Advisor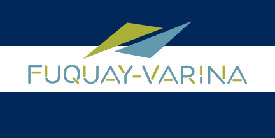 Looking for one of the best financial advisors in Fuquay-Varina, North Carolina? Consider looking just outside your town for a fee-only financial advisor who works in your best interest as a fiduciary.
While Blue Water Capital Management, LLC does not have an office in Fuquay-Varina, it doesn't mean we're not fans of the town. It's not hard to understand why the town has grown so fast. It's family-friendliness, recreational activities, and shopping and dining areas are all big draws. We're looking forward to what comes out of the old Crooked Creek property - always fans of parks and open spaces.
Blue Water Capital Management, LLC has over 20 years of experience. We specialize in retirement planning, investments and more general financial planning. Unlike some advisors who work for larger brokerage firms, we are an independent advisory firm dedicated to serving your best interests. We do not work on commissions or any kickbacks.
Review the rest of our website to see how we can help you attain your retirement and other financial goals. Learn more about us, our services, and our fees. and feel free to reach out with any questions.
Blue Water Capital Management, LLC – serving Fuquay-Varina, and the surrounding communities.
Phone: 919-589-2528