Independent Financial Advisor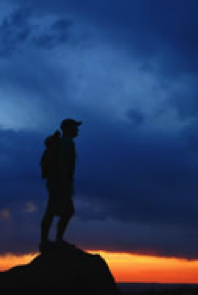 As an independent advisory firm, we enjoy the freedom from the control and attitude of brokerage firms (Wall Street stock brokerage, insurance companies, and banks). Independent advisors and representatives (brokers, insurance agents, and bank reps) are not the same. It's really amazing how different the two worlds are.
Most brokerage firms are public entities, so they are concerned with earnings growth and meeting analyst expectations. Executives have a lot of pressure to place the interests of their own companies ahead of yours. Because broker/dealers are not necessarily acting in your best interest, the SEC requires them to add the following disclosure to your client agreement. Read the disclosure, and decide if this is the type of relationship you want to dictate your financial security:
"Your account is a brokerage account and not an advisory account. Our interests may not always be the same as yours. Please ask us questions to make sure you understand your rights and our obligations to you, including the extent of our obligations to disclose conflicts of interest and to act in your best interest. We are paid both by you and, sometimes, by people who compensate us based on what your buy. Therefore, our profits and our salesperson's compensation may vary by product and over time."
Does that really sound like objective advice? If brokerage firms have to admit that they do not always serve your interests, who do the representatives of these brokerage companies serve? I think you know the answer -- they serve the brokerage companies.
Representatives are encouraged to maximize revenue per relationship by using cross-sell strategies. Brokerage firms refer to this as leveraging relationships. While this strategy is good for brokerage firms, where does it leave you? Are these representatives really offering unique products that are in your best interest, or are they trying to take advantage of their relationship with you?
Brokerage firms generally are not fiduciaries to their customers, and therefore do not have to make decisions that are solely in the best interest of their customers. An investment advisor, however, has a fiduciary duty to always act in the best interest of their clients.
Besides the fiduciary standard, there are other important differences between a representative and an independent investment advisor like Blue Water Capital Management, LLC.
Brokerage firms often have proprietary investment products. This may cause a conflict of interest since are sometimes encouraged verbally and monetarily to recommend their firm's own products. Blue Water does not have any proprietary investment products. We have access to pretty much the same investment products as brokers, but we don't have any incentives (commissions, sales contests, etc.) to recommend one over the other.
An investment advisor charges their clients a fee negotiated in advance and cannot earn any other profits from their clients without the clients' prior written consent. Most investment advisors are paid asset-based fees, which may go up or down depending on the asset level. With brokerage firms, even if the assets of customers drop, their revenue may increase due to commissions.
Representatives usually have to give up 50%-70% of their earnings to their company (that's how these firms can afford their sly TV commercials). This creates an incentive for the representatives to sell commission products and charge high fees just to make a living. They may also deal with pressure to meet quarterly sales goals, push products they wouldn't buy themselves, and ignore current clients for the constant pursuit of new ones.
As an independent advisor, we do not split revenue with any parent company. This allows us to price our services much more competitively. We do not have pressure to push products or meet sales goals. We control our growth so we can take care of our current clients. We decide how to run our practice.
So why do representatives work in such an environment? There could be a lot of reasons:
It's an easy place to get hired. Some brokerage firms don't even require a college degree, so they will basically hire a bunch of people and see who sticks around.
They are new to the industry and went with a brokerage firm to receive training. Unfortunately, most of it is an education in sales, not financial planning.
They are inexperienced and need the support of a bigger company.
They like being identified with a brand name.
They don't know there are better options available.
They don't know how to run the business side of an independent advisory firm.
They are afraid of leaving. Many times the brokerage firm owns the client relationship, not the representative. If the representative tries to leave, they risk their entire client base, or they risk legal action.
They are moderately successful and become complacent. Representatives that do not produce are encouraged to find employment elsewhere. Representatives that are very successful and want independence usually find a way to leave. Most independent advisors got their start in the brokerage industry.
We're not trying to say that all representatives are new, inexperienced, insecure, or only moderately successful. We're also not saying that all representatives are unethical. Certainly there are representatives who serve their clients well. Our intentions are 1) to explain some of the differences between representatives and independent advisors and 2) to bring up an important consideration for those working with a representative - "why does he or she work as a representative for a brokerage firm?"
Work with an independent Registered Investment Advisor (RIA).