Durham, North Carolina Financial Advisor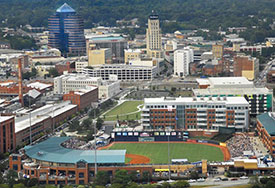 Living in Durham, North Carolina, you are used to top-notch dining, shopping and recreational opportunities. If you're looking for a financial advisor, you also have a lot of options. While most advisors are fee-based, meaning they charge fees and still accept commissions, there are a handful of firms who are fee-only and do not work on commissions or any other kickbacks.
Blue Water Capital Management, LLC is one of those firms. We are an independent, fee-only financial advisory firm with over 20 years of experience, and we are often less expensive than advisors who work for the large brokerage firms. We specialize in financial planning, retirement planning, and custom investment portfolios.
It is important to work with one of the best financial advisors when planning your retirement and investing your hard-earned money. Thank you for your consideration. Review the rest of our website to see how we can help you and feel free to reach out with any questions. Here are some quick links to get started:
Blue Water Capital Management, LLC – serving Durham, and surrounding Triangle communities.
Phone: 919-589-2528