Asset Management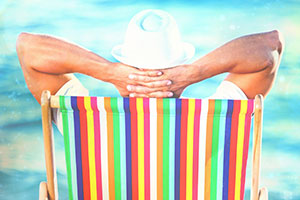 In short, we help you appropriately manage your assets to achieve your personal financial goals. Your assets may include a conventional investment portfolio, stock options, real estate holdings, and/or a business. Whether you are looking for long-term growth, current income or a blend of the two, your resources need to be deployed in a way to optimize your after-tax return at a comfortable level of risk.
Investments:
We thoroughly analyze your current portfolio, provide an extensive review of the capital markets, help you develop investment objectives, discuss your risk capacity and tolerance, and design your strategic asset allocation.
Our process will show you how to eliminate unnecessary risk, minimize taxes and expenses, and generate any currently needed income. Since we receive no commissions or kickbacks from the investments we recommend, we're only interested in what we think will work best for you. We typically implement our recommended allocation with low-cost ETFs, index funds, funds from Dimensional Fund Advisors (DFA) and other specialty funds.
Specific fund and contribution advice is given on 401(k) and other company retirement plans. We also provide recommendations on rollovers and Roth conversions, as well as payment options from retirement plans, pensions, and social security.
Visit our Investment Management section for more details.
Stock Options & RSUs:
Our recommended strategies are based on controlling risk exposure, tax management, and your overall financial goals.
Real Estate:
For the beginner looking to break into the business, we can discuss with you our experiences with real estate, the market place, and whether it may be appropriate for your situation. For the seasoned veteran we can help you evaluate your options when it comes time to part with your properties. Besides the simple outright sales and property management options, we also have experience with 1031 exchanges, Tenant-in-Common, Installment Sales, and Charitable Remainder Trusts.
Business:
There are many qualified retirement plans from which you may choose. We can help you install the plan that is best suited for your needs (you may want a plan to maximize your own tax-deferred savings, or you may want a plan that will appeal to employees for retention purposes). We can also help you develop exit strategies to achieve your retirement/financial independence goals.