Garner, North Carolina Financial Advisor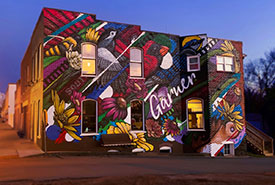 Looking for a local financial advisor in Garner, North Carolina? Are there any independent, fee-only financial advisors in Garner? Not the last time we checked. Consider a short commute to Apex to partner with a fee-only financial advisor who will work in your best interest.
Blue Water Capital Management, LLC has over 20 years of experience. We specialize in retirement planning and customized investment portfolios. We do not work on commissions or any special incentives, we work for you. It would be great if every financial advisory firm worked this way, but unfortunately, that's not the case.
We recognize Garner as a proud and hard-working community, but also friendly and family oriented. We are very familiar with the Polar Ice House on New Rand Road and some of the retail around the area. If you're new to Garner, or a longtime resident, consider working with a more unbiased financial advisor like Blue Water Capital Management, LLC for your financial planning and investment needs.
Review the rest of our website to see how we can help you achieve your financial goals. Learn more about us, our services, and fees. Please feel free to reach out with any questions.
Blue Water Capital Management, LLC – providing retirement planning and retirement income strategies to Garner, and other Triangle communities.
Phone: 919-589-2528