Apex, North Carolina Financial Advisor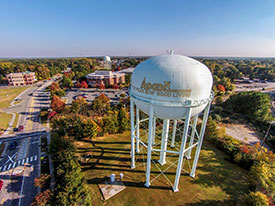 Apex, North Carolina – "the peak of good living". It's a great slogan, but it's also true. Apex always seems to be not only on various lists of best towns, but consistently near the top. Accolades We are proud of all Apex has to offer, and we are proud to call it our home.
Blue Water Capital Management, LLC is an independent, fee-only financial advisory firm specializing in retirement planning, financial planning and tailored investment portfolios. We have over 20 years of experience in helping people achieve their financial goals and retirement dreams.
Unlike some advisors who work for larger brokerage firms, we are dedicated to fiduciary standards, meaning we work in your best interests. And maybe the best part of it all, we're often less expensive than the larger brokerage firms.
So, if you're looking for one of the best advisors in Apex, consider Blue Water Capital Management, LLC. Check out the rest of our website to learn more about us, our services, and fees. Let us help you attain your retirement goals.
Blue Water Capital Management, LLC – serving Apex, and its surrounding areas.
Phone: 919-589-2528