Professional Management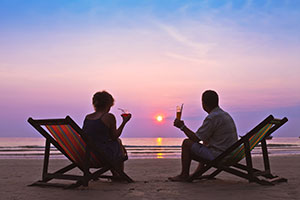 Our Professional Management provides a custom-tailored investment portfolio and personalized ongoing fiduciary service. These are based on your individual goals, needs and comfort level.
Your overall portfolio can include held-away accounts:

401(k), 403(b), 457 plans
Company stock and stock options
Trusts and limited partnerships

We accommodate your personal preferences:

Add or delete asset classes (Ex. - you may not want to include Alternatives in your portfolio)
Modify the weightings of asset classes and/or specific investments (Ex. - you may hold a lot of company stock and want to decrease the exposure to that asset class with the rest of your portfolio.)
Hold certain positions (Ex. – you hold a position that if sold, would produce large gains, or maybe you just want to own Facebook because you like it.)
Tilt the portfolio a certain way but without affecting the allocation (Ex. – You may want to own shorter duration bonds or increase the yield/income from your portfolio.)

We can include various strategies:

Individual bonds and CDs
Stop-losses on stocks and ETFs
Portfolio Insurance

Income floors
Market hedging
Liability matching

You can be as involved as you want to be.

Some people want us to check-in with them before any change or trade. Some only want to discuss bigger issues like allocation changes. And some leave all changes and trades to our discretion.
Likewise, we can provide different reports for different people. So whether you want just a high-level report, or all the details of your portfolio and performance, we can do that.