Lawyers, Guns & Money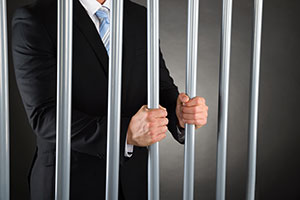 Why is it important to work with a fiduciary?
This section of our site is dedicated to all the low-down, no-good, thieving rascals of the industry. It's a shame that people were hurt by their actions, but at least we can smile (and maybe even laugh) knowing that they are getting what they deserve.
Each month brings new headlines. If you are interested in reading more about a particular story, just highlight the headline and right click on "search Google" (or the search engine of your choice).
---
August 2017
22-Aug-2017
SEC Bars One Bankrate Exec, Fines Another For Stock Manipulation

Two former executives of financial information website Bankrate have settled SEC allegations of stock manipulation.




California Bars 'Five-Star' Advisor, Pulls License From RIA

An RIA has accepted an industry bar and the revocation of his firm's license in California.




FSC To Repay ETF Investors 492K

FSC has agreed to pay a $100,000 fine and repay clients $492,000 to settle a Finra case over sales of non-traditional ETFs.




SEC: Advisor Must Pay $2 Million For Stealing From Athletes To Fund Movies

Louis Martin Blazer III took money from professional athletes to fund movies, says the SEC.




Boston Hedge Fund Manager Arrested And Charged With Ponzi Scheme

Raymond Montoya, who led the RMA Strategic Opportunity Fund, was charged by federal prosecutors.




8 Charged In Pump-And-Dump Scheme

Eight people from three states were charged in a pump-and-dump stock scheme.
---
July 2017
31-Jul-2017
Brokers Get Aggressive In Erasing Old Complaints

A growing number of brokers are successfully erasing customer complaints from their records.




Finra Bars Former MS Broker In Improper Trades Case

The former Morgan Stanley rep was barred from the securities industry after refusing to testify in a Finra proceeding.




Pennsylvania Levies Record-Breaking Fine Against Florida Broker

Pennsylvania has fined Newbridge Securities for violations within its derivatives business.




California Scammers Impersonate Social Security Employees

Golden State fraudsters have cooked up a new Social Security scam.




SEC Sues Sister Of Convicted Ponzi Schemer

The sister is accused of illegally profiting from her brother's Ponzi scheme.
---
Still want more scams? Check out www.ponzitracker.com and www.sec.gov/litigation/litreleases.shtml