Lawyers, Guns & Money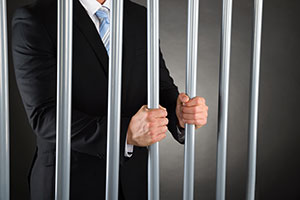 Why is it important to work with a fiduciary?
This section of our site is dedicated to all the low-down, no-good, thieving rascals of the industry. It's a shame that people were hurt by their actions, but at least we can smile (and maybe even laugh) knowing that they are getting what they deserve.
Each month brings new headlines. If you are interested in reading more about a particular story, just highlight the headline and right click on "search Google" (or the search engine of your choice).
---
June 2017
16-Jun-2017
Finra Bars Former Ameriprise Rep

The rep is accused of secretly running a business that raised $100 million from foreign investors seeking U.S. residency.




Ex-State Street Exec To Plead Guilty In U.S. To Fraud Scheme

He is among three former State Street executives accused of reaping secret commissions on billions of dollars worth of trades.
---
May 2017
31-May-2017
Ex-Jet Bryan Thomas Settles Investment Suit As SEC Case Proceeds

The SEC claims attorney Donald Watkins defrauded professional athletes to cover his personal expenses.




Texas Man Used Investors' Money For High-Risk Trading, SEC Says

A $22.7 million mortgage fraud scheme enabled the accused to pay for personal expenses, including rent and a maid.




Hedge Fund Manager Charged In $11.2 Million Ponzi Scheme

Yosuna Murakami allegedly spent ill-gotten gains on credit cards and personal luxuries.




Novice Nomura Trader Tells Jury How Bosses Taught Him To Lie

Ex-Nomura trader says he was taught how to mislead customers about prices in order to get larger commissions.




Real Estate Schemer Already In Prison Charged By SEC

A Dallas man who pled guilty to a criminal fraud charge has been charged by the SEC in the same scheme.

FINRA: Adviser pocketed $60K from 'unsuitable' annuity replacements

An adviser whose former clients have won nearly a half-million dollars in settlements was charged by FINRA with unsuitable advice, misrepresentation and falsification of records.



---
Still want more scams? Check out www.ponzitracker.com and www.sec.gov/litigation/litreleases.shtml