Custom Strategies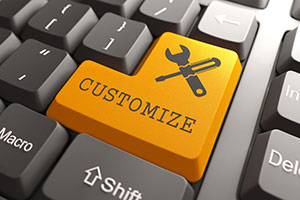 Some clients are content with a Core Portfolio, but many prefer to convert to a Custom Portfolio by personalizing it with one or more of our optional custom strategies.
We adjust the stock percentage at the Core Portfolio level. At the Custom Portfolio level, we do NOT change your stock percentage. The custom strategies just modify the asset classes and actual investments used in your portfolio. Custom strategies allow you to put your own personal touch and enhancements on an already solid portfolio design.
Less Ego, More Choices
We do not believe there is only one way to invest, or there is only one fund family we should use. We do not build 5-6 cookie-cutter portfolios and then try to pigeon-hole everyone into one of them. Although the industry is moving that direction (because its more efficient for the advisor), we embrace fully custom portfolios.
As a fiduciary, we are agnostic as to the strategies and funds used to implement your portfolio. So long as you are comfortable with the customizations, they help you reach your goals, and it fits our ACTION framework (doesn't affect the allocation, cost, etc. of the portfolio), we'll use them.
You can find write-ups on these custom strategies below, but we are also happy to discuss them and help you choose appropriate options.