Lawyers, Guns & Money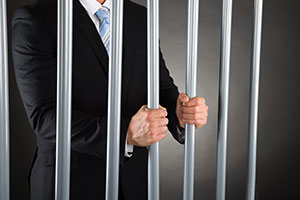 Why is it important to work with a fiduciary?
This section of our site is dedicated to all the low-down, no-good, thieving rascals of the industry. It's a shame that people were hurt by their actions, but at least we can smile (and maybe even laugh) knowing that they are getting what they deserve.
Each month brings new headlines. If you are interested in reading more about a particular story, just highlight the headline and right click on "search Google" (or the search engine of your choice).
---
April 2017
26-Apr-2017
U.S. Charges Investment Bank VP With Insider Trading

The company that employed the man is registered as both a broker-dealer and an investment advisors, according to the SEC.




Advisor Loses CFP Mark In $1.3 Million Cherry-Picking Scheme

Michael J. Breton of Waltham, Mass. allegedly kept the profits from his clients' successful trades for himself.




Raymond James Pays $150 Million To End Jay Peak Fraud Case

The case involved the alleged misuse of investments in a Jay Peak ski resort project.




'Best Banker In America' Blamed For Wells Fargo Sales Scandal

A report by the bank's board blamed a high-pressure sales culture and lack of oversight by a retail executive.




Romantic Liaisons Lead To Fraud, $1.8 Million Penalty

A Connecticut man's fraud victims included women he met through online dating sites, the SEC says.




Former Advisor To NBA's Tim Duncan Pleads Guilty To $7.5M Fraud

The former San Antonio Spurs all-star filed a lawsuit against the advisor in 2015 seeking $1 million in damages.




Third Avenue In $14.25 Million Settlement Over Junk Bond Fund Collapse

The well-known firm and its founder Martin Whitman have settled a lawsuit charging a junk bond mutual fund was mismanaged.
---
March 2017
31-Mar-2017
SEC Says Miami Man Cheated Elderly Investors

Mark Anderson Jones told investors they would supposedly be investing in Jamaican property, the SEC says.




Banned Broker-CPA Bought Mercedes With Seniors' Money, SEC Says

An unregistered Chicago advisor used millions in client funds for himself, the SEC charges.




$21 Million Ponzi Scheme Lands Wealth Manager In Jail

Patrick Churchville bought a waterfront mansion and repaid loans with some of the misappropriated money, the SEC says.




Virginia Advisor Gets Prison For Embezzling $500,000

The advisor was sentenced to about four and a half years in prison after pleading guilty to mail fraud.




Lamborghini Among The Spoils Of Investment Scheme

Two Southern California men agree to repay $1.4 million to defrauded investors, the SEC says.




Ex-NFL Player Ordered To Repay $16 Million

William D. Allen and his business partner also were sentenced to jail for cheating professional athletes.
---
Still want more scams? Check out www.ponzitracker.com and www.sec.gov/litigation/litreleases.shtml